I really do love my Jambox speaker from Jawbone. It sounds good for its diminutive size. Jawbone just updated the firmware (how many speakers have a firmware?) and added a new audio mode. The only real pain int he update process is that I am required to download and install a menubar application. I then need to connect the Jambox and launch a Web site. I then must login to the mytalk.jawbone.com Web site and update the firmware. That's a lot of steps to update a speaker.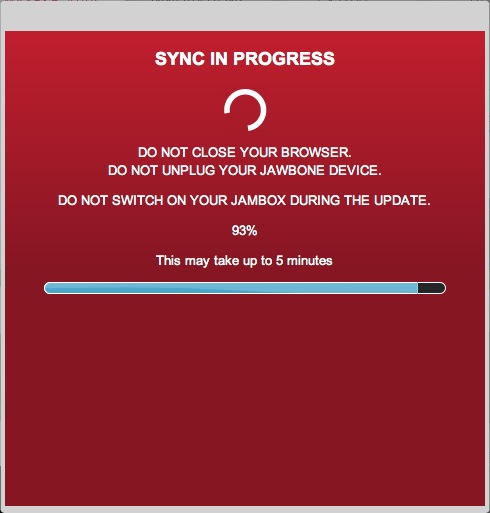 On the bright side, there are actually some nice options for the Jambox. The new audio mode, called LiveAudio, adds a bit more separation to the sound. It does sound a bit better, but this is still a small speaker. Additionally the Jambox has another option for increasing the sound quality but at a reduction to the maximum volume. I have not noticed a difference with this mode.
Most of the other "Extras" are just pumping third party apps and services that are not specific to the Jambox. The Web site feels cluttered and awkward. I would have preferred a standalone application rather than a bunch of ads for cheap junk. Honestly, this is not an inexpensive piece of kit and the up-sell feels a little unseemly.