GoodReader is the all purpose file manager on iOS. It's a great PDF reader too. It also integrates well with OmniFocus.
From GoodReader, I select the file (in this case, a PDF I want to finish reading) and copy the link to the iOS pasteboard.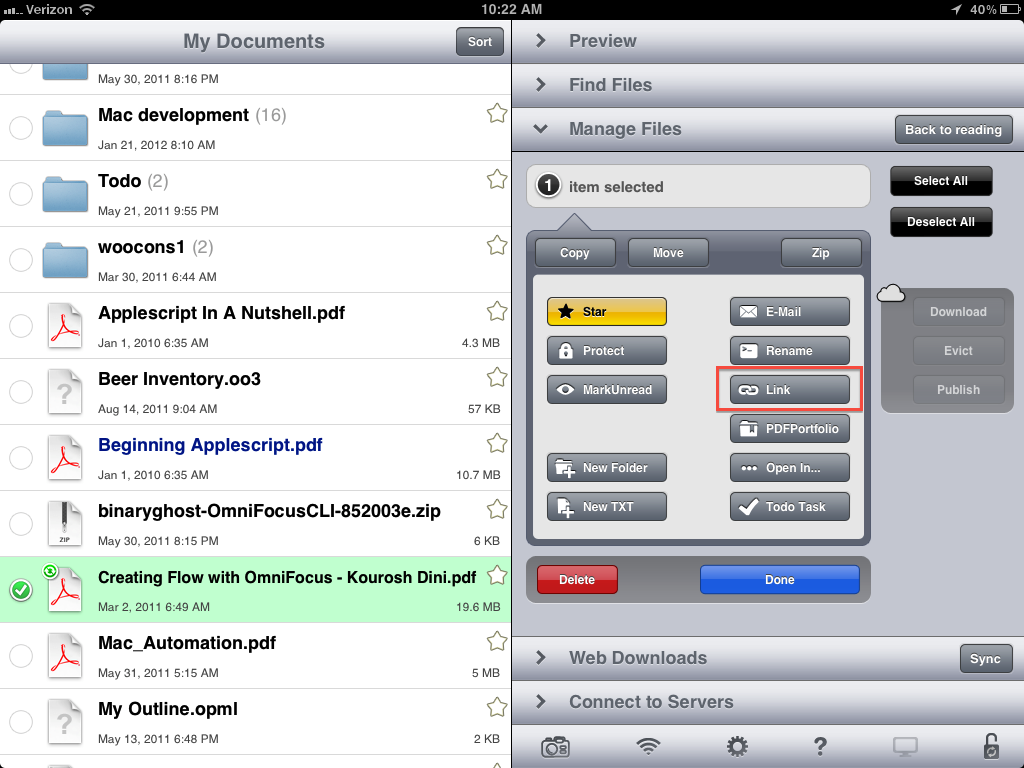 I then paste the link into the notes section of a new OmniFocus inbox action.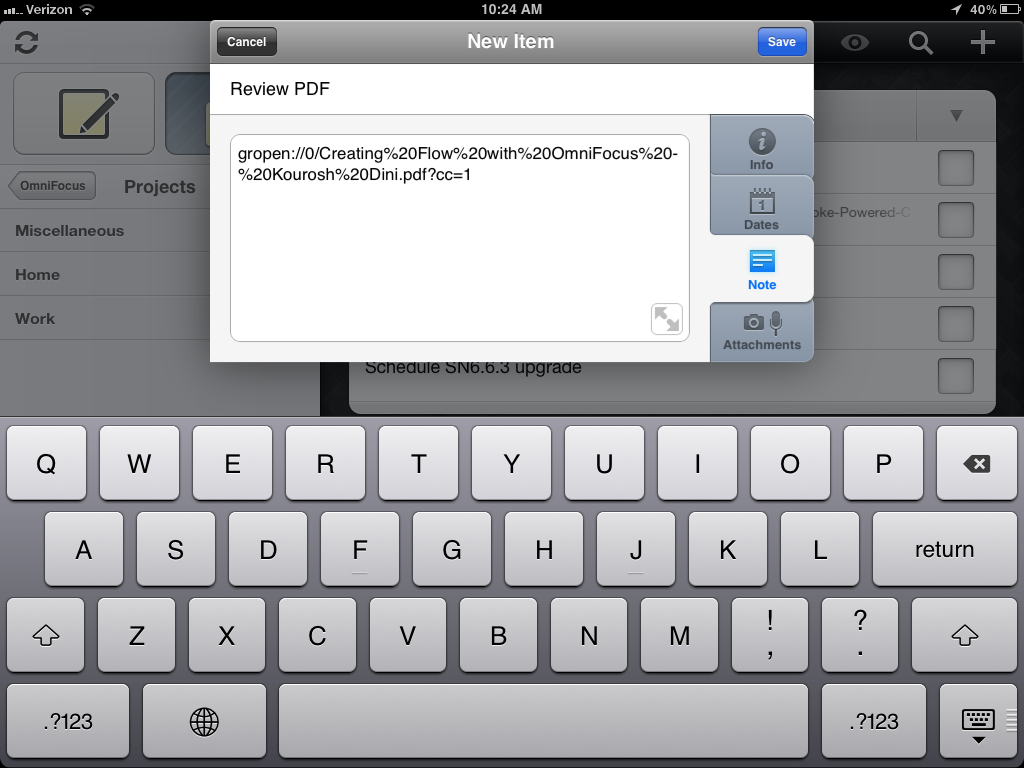 Now I can directly open the PDF in GoodReader and pickup from where I left off. Note: It should be obvious, but this only works on iOS since there is no GoodReader for Mac.
Bonus Tip
From the file action menu in GoodReader, I can also choose to open the PDF in any number of supported apps. This list is getting long for me. I have a lot of PDF readers.