I typically use my iPad with only a Smart Cover. I'm not a fan of cases for daily use. I initially liked the DODOcase because it protected my iPad but also disguised it. But three different DODOcases fell apart or broke within the first year. Now I use the smart cover and a cheap Case Logic sleeve for my day to day activities.
But when I travel or take my iPad out to a pub or coffee shop, I snap on the Speck SmartShell. See my review here. This is a very nice polycarbonate shell that works with the Smart Cover. Not only does it have cutouts that fit the Smart Cover, but it also has a magnet attachment point on the back of the case. This allows me to flip the cover back and have it stay there. I fully expected the iPad Pretty to have a new magnet on the back for just such a purpose. It does not.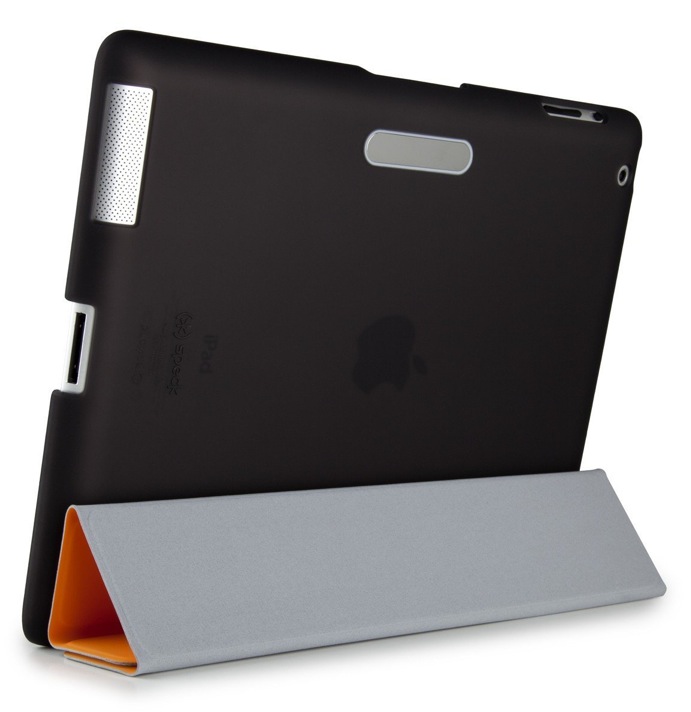 But my wife has absconded with my SmartShell. She actually prefers it to the "naked" iPad. The magnet on the back is nice, but the case also has a thin rubberized coating that makes it more comfortable to hold.
I'm considering a new case and the Incipio Smart Feather case looks good. But the missing magnet on the back is potentially a deal breaker.