iThoughts HD1 is out with a new update. For the uninitiated, iThoughts is the best visual outliner available on any device. It's that good. I still love to open it up just to slide an outline around. His rendering is like butter.
There are two interesting aspects to the 4.0 update.
First, there are several new types of mind-mapping layouts available as well as cross outline searching.
The biggest improvements come as an "Extras" pack through In-App-Purchase:
Multiple layouts (horizontal, vertical, fishbone etc.)

Multiple link styles (curved, tapered, right angled etc.)

Search (within and across maps)

Passcode protection
The second interesting aspect of the update is this: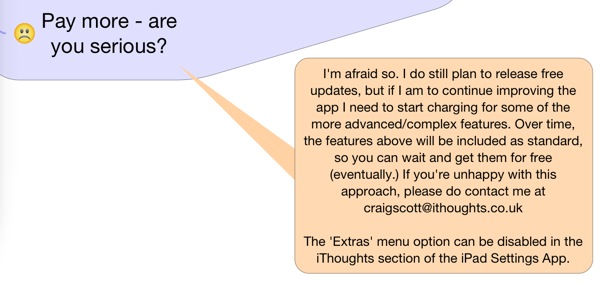 I'm am a little relieved that Craig Scott is doing this. I've used iThoughts HD for a long time. It's only $10 to buy. So he got $10 from me two or three years ago. I'm happy to give him another $4. As he says, these features will eventually become free updates but this is a way to support continued development now.
Buying the "Extras" is not all that obvious. Here's where I found it: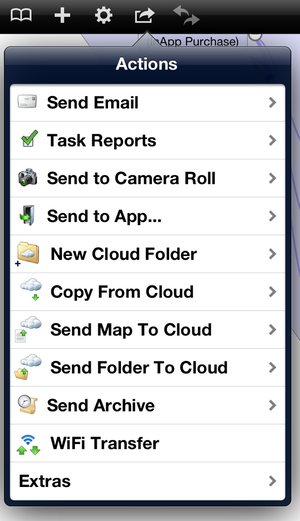 It's a fantastic opportunity for me to support truly great work.
---
That's an affiliate link. ↩