I'm enjoying BeerBuddy 1, primarily for its RateBeer.com integration.
Scan a barcode on a bottle:2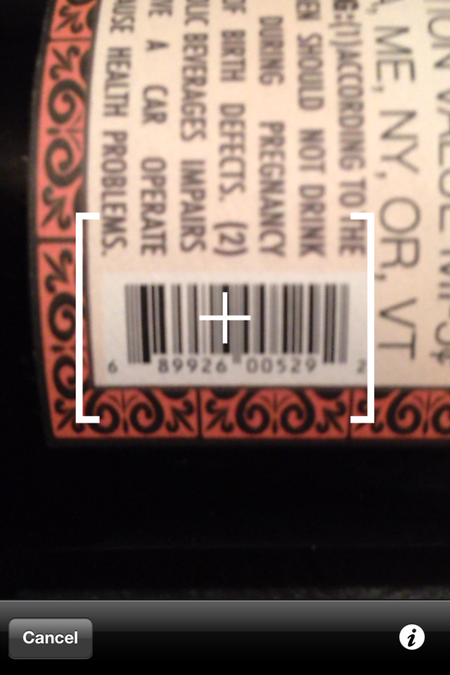 Within a second or two the app gets the details about the beer along with the RateBeer.com ratings and reviews.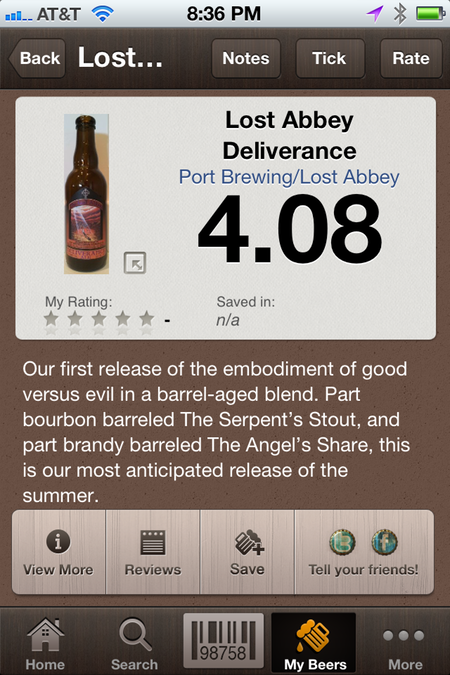 It also provides beer check-ins like in Untappd but with less social cruft. I really like the option to record a beer that I have in my cellar rather than a beer I just drank. The downside is that the data stays in the app and there is no way to export it or save it outside of the app. That kills my motivation for recording my 200+ bottle collection.
The app is also a very good beer finder. It can locate places that sell good beers (pubs, restaurants, bars and liquor stores) with maps, hours and ratings through RateBeer.com. I've already found a couple new places to try.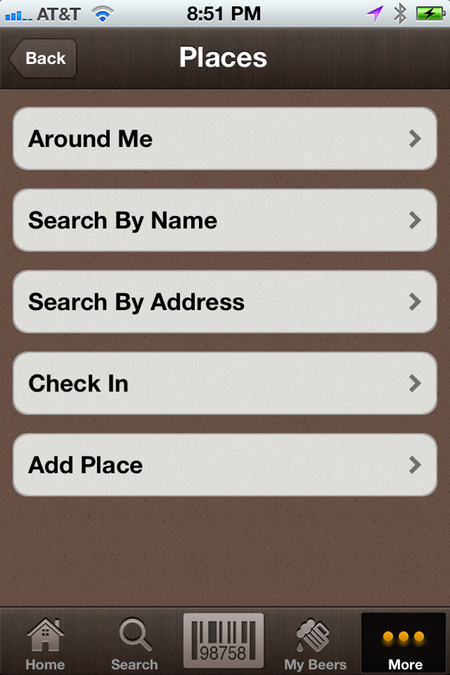 There are several "Top" lists built into search and I'm pleased with the suggestions.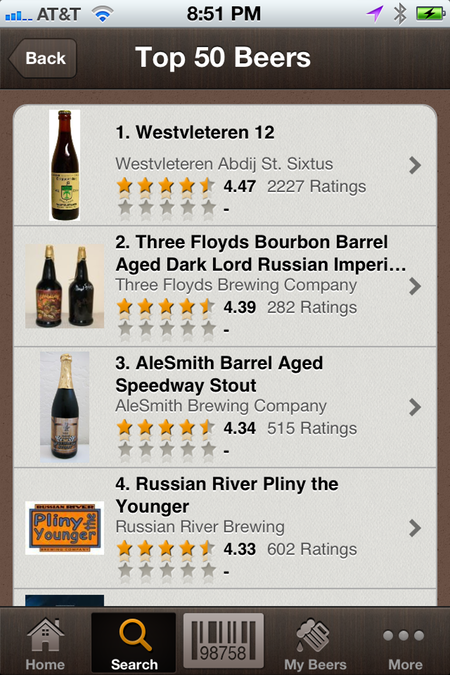 The barcode scanning has found every bottle I have tried. BeerBuddy would be worth the $4 price tag just for that. Everything else is a nice bonus. This is a beer lover's app, not just a drinker's app. It's made for people like me that don't just want to drink a beer but want to drink something interesting and new.
I would have preferred integration with BeerAdvocate.com but RateBeer's content has been getting better and is a good option now.
Another good one by way of Not Miller Time
BeerBuddy | $4 | iPhone