Launchbar was updated today to better support Mountain Lion. Just go to the Launchbar settings and choose Check For Updates.
Adding 1Password integration requires a new index. Go to the Launchbar index and click the "+" button in the lower left corner. Choose Applications and then 1Password.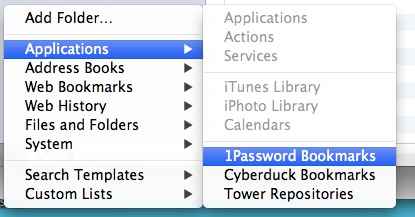 I also unchecked the "Prefer App Store version" box since I have switched back to the direct download version.