If you want accurate weather forecasts, I recommend a combination of two apps on iOS:
Week Forecast
eWeather HD is my default app for planning around the weather. The interface is a little odd for the daily view but the week view is informative and accurate.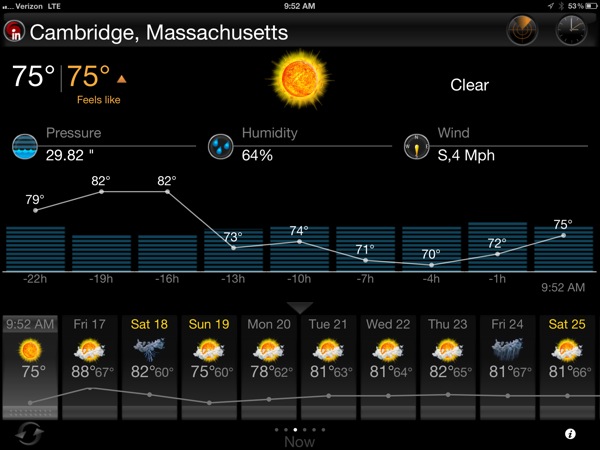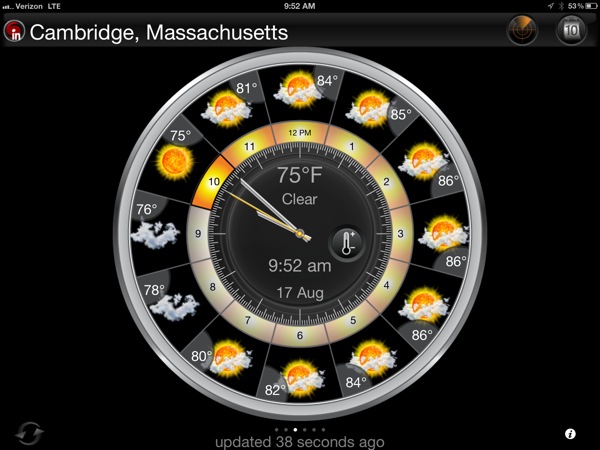 eWeather HD provides an option for two different weather services (Foreca.com and Intellicast.com). I usually check both by tapping the icon in the upper left corner. Between the two I get a good estimate of the weather for the next eight days. eWeather also includes nice details like pressure and humidity as well as big features like NOAA radar, weather advisory alerts (with optional push notification) and earth quake alerts.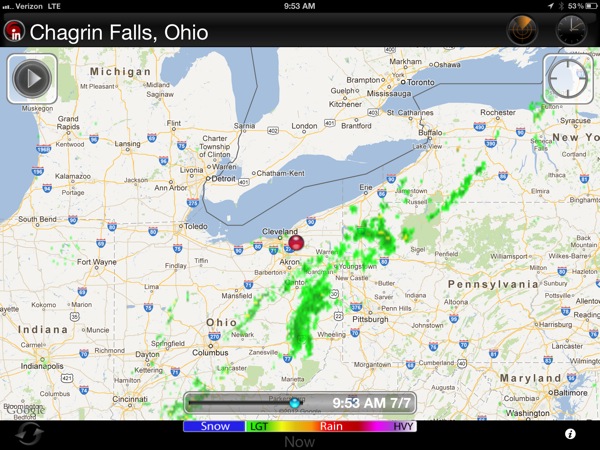 I care about accuracy. I'm not a huge fan of the design but it has some nice options. I do like the detail on the sun graphic though.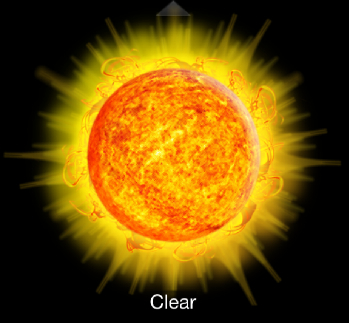 The app is good, universal and gets updated regularly.
For people that travel, their Weather Map HD app is very nice too.
Day Forecast
I think Dark Sky is the clear winner in this category. I use it occasionally but not nearly as much as eWeather HD. I generally know when it's going to rain but Dark Sky lets me decide if I can run out and get a coffee without taking an umbrella. I trust Dark Sky that much.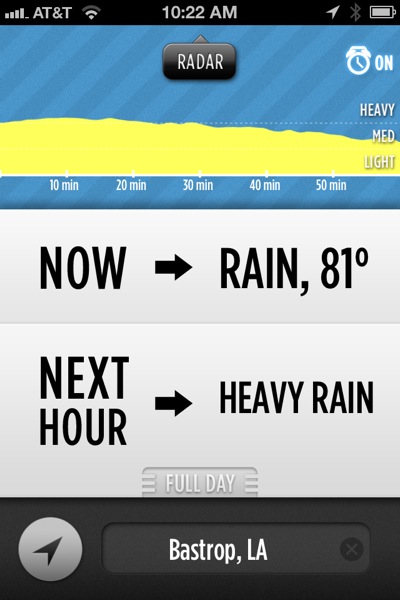 eWeather HD | Universal | $2.99
Weather Map HD | Universal | $0.99
Dark Sky | Universal | $3.99