Curio 8 is out and it's a solid update worthy of the price. It's $50 for an upgrade or $100 for first time buyers. Version 7 is no longer on the Mac App Store and it looks like version 8 will not be there either.
This isn't a review because I have not had enough time to review this new version. I'll just talk about how great Curio is and some of the new features that have me excited.
Curio is if a organization and planning powerhouse. Sometimes I think I need another application and then realize Curio does what I want perfectly and easily. For example, Curio is a fantastic mind-mapping application. But it's primary role is as a project coordination center. If you are familiar with using Scrivener for organizing a writing project, Curio is used to organize everything else.
Curio can hold or link to just about anything. A project can contain documents, website images and links or even PDF's. All reference material are in one place.
The new Curio is really a re-write of the old Curio with some deeper functionality. The application has been modernized and feels very snappy. Curio can now integrate and sync with iCal which makes the project tracking pieces much more relevant.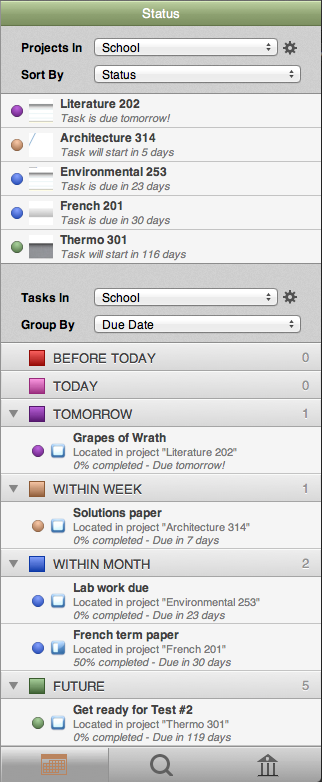 It's always a little surprising just how good Curio is for planning and tracking a project. In addition to simple task reminders and due dates, Curio has built-in progress tracking features for almost every object. It really shines with task lists. As sub-tasks are checked off, parent tasks display an updated progress pie chart.
There are also nice tools for keeping an eye on project schedule in a more visual way.

I've always liked Curio's note cards for quickly creating outlines and notes. Now a stack of overlapping cards can be cycled through quickly with the mouse scroll wheel.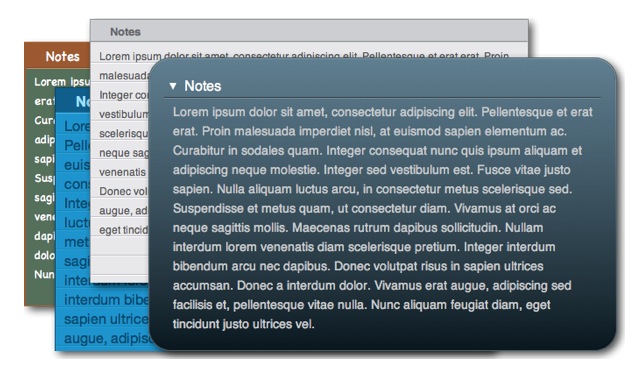 Curio is still a top notch mind mapping application. I can copy tab indented plain text lists and past them into Curio as a new outline or mind map. Outlines and mind maps are interconvertable in Curio too. Support for OPML is a given.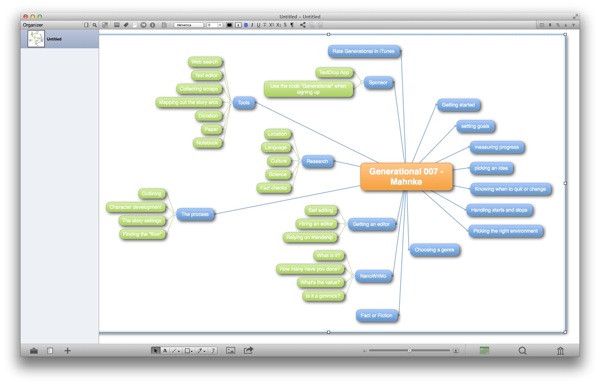 Curio is still my go-to app for creating quick call-outs and graphics. It's not as powerful as OmniGraffle but it's also much easier to use for the simple stuff.
In addition to many interface tweaks, Curio 8 now gets figure actions to create much more interactive collections. Launch URL's or jump to other locations in the project.
Curio 8 is also Retina ready, but I have no way to test that yet. It looks pretty.
My only disappointment with Curio is that Zengobi has not released a companion iPad app. It's stifling to keep my project on my Mac. I sincerely hope they release a good iPad version with Dropbox syncing.
There's way too much that Curio does to write about in one summary review. There's some useful resources out there.
Here's the Zengobi Youtube Channel
Here's David Sparks' review from 2009.
Here's a nice overview of how a researcher leverages Curio as a study binder (the video is old but still applicable).