I did not know I could put a pdf in a note. It's no Pastebot, but it receives updates1 and works natively on my iPad.
Unfortunately iCloud syncing doesn't work so well with image attachments. I just get a brown paper clip instead of the image. The image is still there on the Mac, but not accessible on iOS.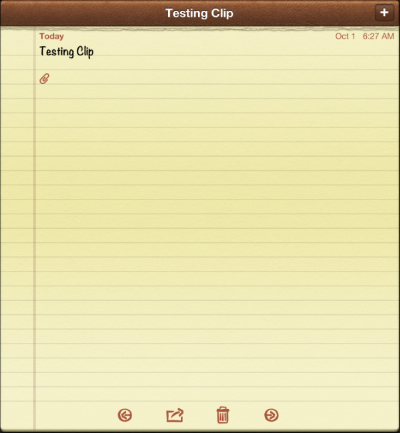 I'll probably just keep using this Messages trick.
---
The Tweetbot page actually still says "iOS 4 Ready". ↩