CloudClipboard was just released as a universal app.1 CloudClipboard uses iCloud to sync copied images, text and links between iOS devices. It is simple and fast. Like I said in my ClouDrop app review, the best feature is the background copy. Open the app once and then it will continue to capture the clipboard in the background for about ten minutes. Clips can be filtered by kind and and each group can be easily accessed by either the hidden panel or simply tapping the menu bar.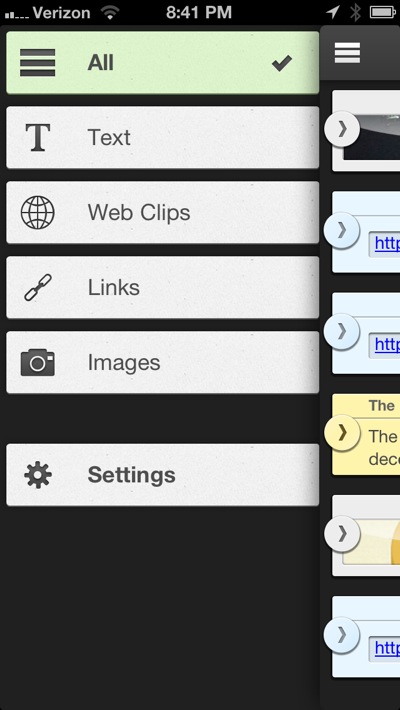 Text clips are easy to read and include some basic meta data.2 Images include the dimensions and links just include the creation date.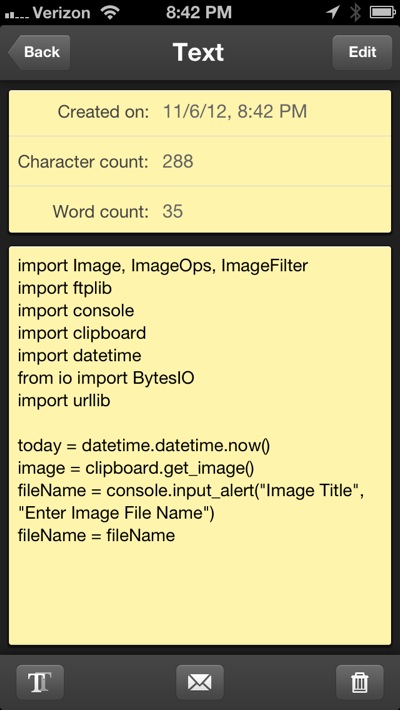 The interface is quite usable on both iPhone and iPad. Each clipboard object can be emailed, deleted or put back on the clipboard again. There are additional context specific actions. For example, images can be saved to the camera roll and URL's are opened with an in-App browser. CloudClipboard doesn't just work with the clipboard. A new text, URL or image can be created from within the app as well.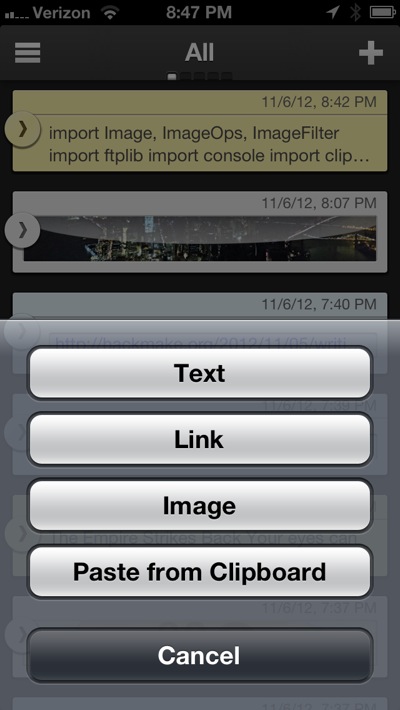 CloudClipboard also looks great on the iPad and functions exactly the same. The real benefit is how fast it syncs over iCloud between devices. Within seconds, something copied on my iPhone showed up on my iPad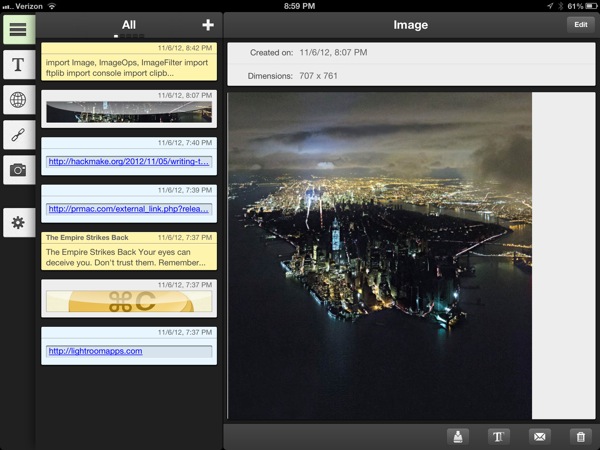 The only real let down is that there is not a corresponding Mac app. The files come over to the Mac in the iCloud data folder but they are non-descript binary files and not useful for much. From the blog post it sounds like they struggled with App Store approval for over six months. Hopefully there is a Mac app on the horizon after this 1.0 version for iOS.
The app has some rough edges visually, but I have not experienced a crash or lost data. Most of the roughness is subtle design elements like white borders an inconsistent spacing between menu items. Overall it's a very good app
CloudClipboard | Universal | $3