I use a mix of iTunes and Pandora for most of my musical enjoyment. I'm a PandoraOne subscriber and used the PandoraOne Mac app, which was a terrible Adobe Air kludge. Even their web site requires Flash, like an animal. Now I use Pandabar.1
Pandabar runs as a menu bar application that exposes all of the Pandora functionality. There are the standard controls as well as option to rate the current song. It's an attractive little app and would be worth the price if it was just a player.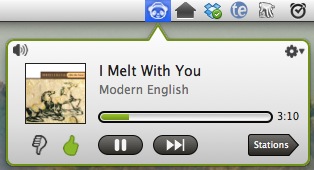 Pandabar provides easy access to all of my Pandora playlists through a table view and search.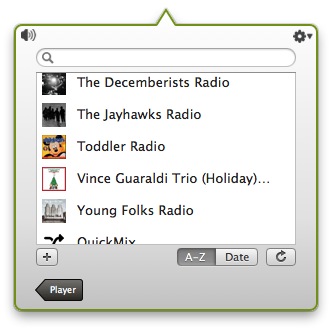 Pandabar also integrates well with the OS through standard and custom shortcuts as well as Notification Center.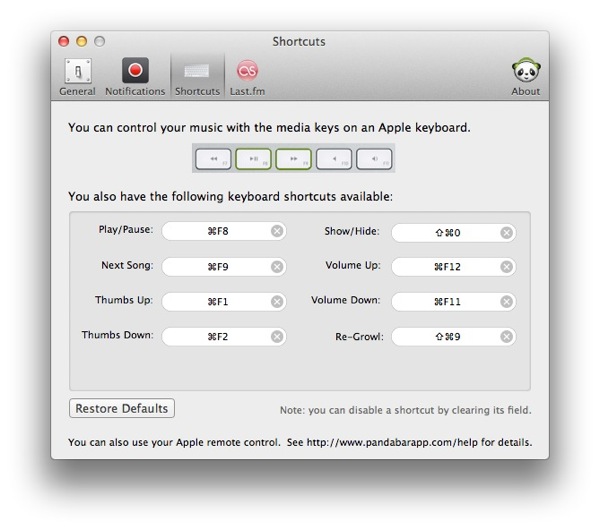 Pandabar | Mac | $5