Voila is a Mac toolbox for screen capture and annotation. It's what Skitch might have been if it was continually developed and enhanced.
Screenshot Collector
At its core, Voila provides solid image capture, annotation, sharing and storage. It's an all-in-one system. Snapshots are stored within the app's database and can be renamed, tagged and shared directly.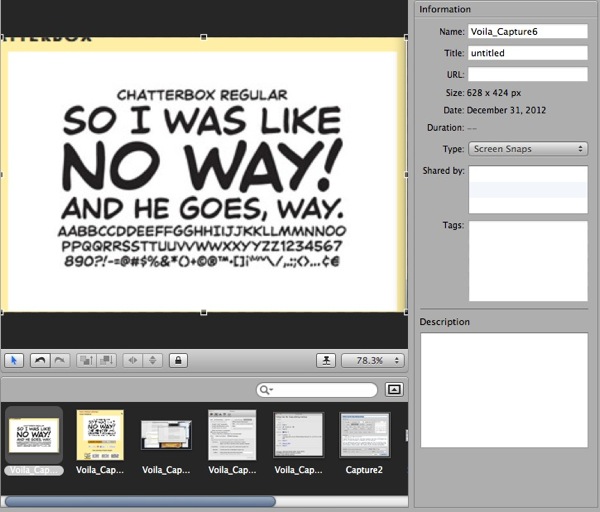 But Voila does more than just hold the images. It tracks how they are used and gives immediate access to that meta-data through "Smart Collections."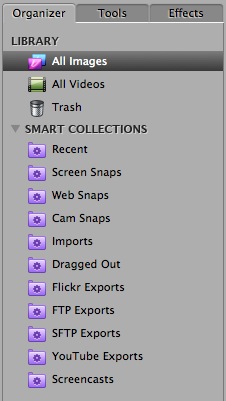 Getting the Right Shot
Voila adds some nice touches that show me its developers actually use the app they've built. The app supports all the standard capture modes — Selection, Screen, Window — as well as couple of new ones like Menu and URL capture.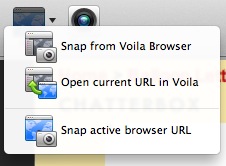 It's the little extras that make Voila so much better than the native OS X capture tools. For example, Object capture mode grays out the excluded regions and also provides two ways to capture the selection with small icon triggers: Instant and Timed.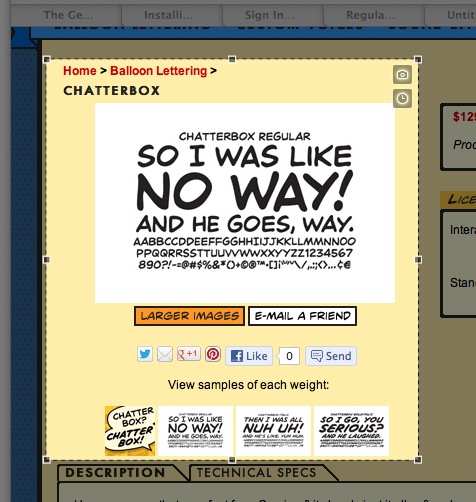 The timed capture provides a 5 second visual countdown and the instant capture does what you might expect.
There are also convenient preferences for image capture. For example, I like to have the capture sent to the clipboard as well as to the app.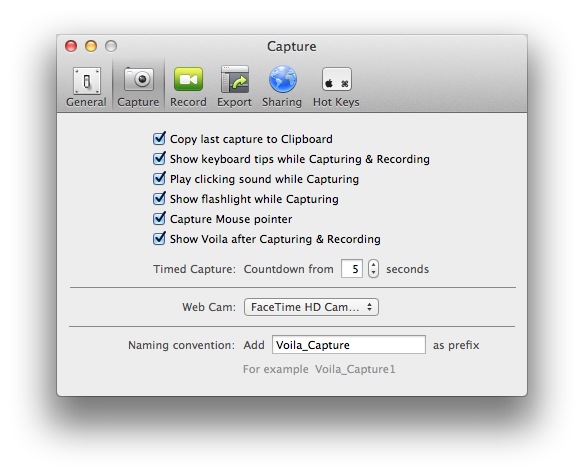 Annotation
There's a lot to like about Voila's annotation tools. It's not Photoshop, but it's not trying to be. The basics are there, including a really nice blur tool.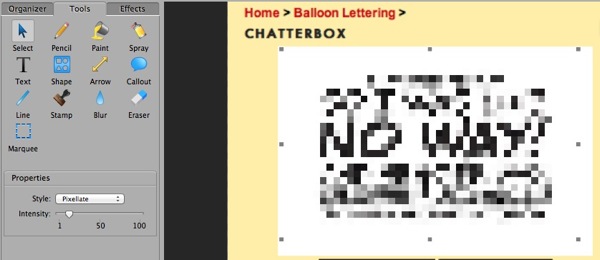 In addition to annotation, there are several options for applying effects to an image. In the example below, I've applied a torn edge effect as well as a sepia filter. It may be ugly but at least it's possible.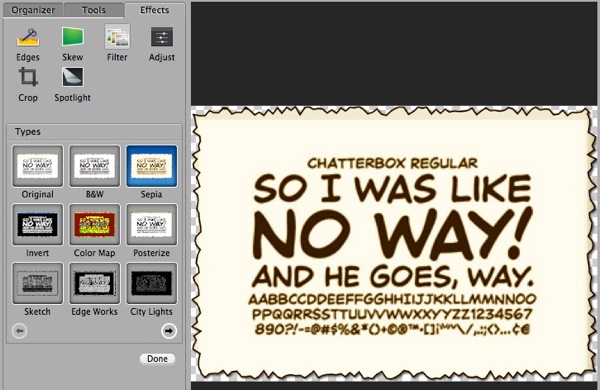 Video
Voila doesn't just capture static images. It is also a capable, albeit limited, video capture tool. Video files are also stored within Voila and can be tagged and shared, but the app lacks any editing or annotation options.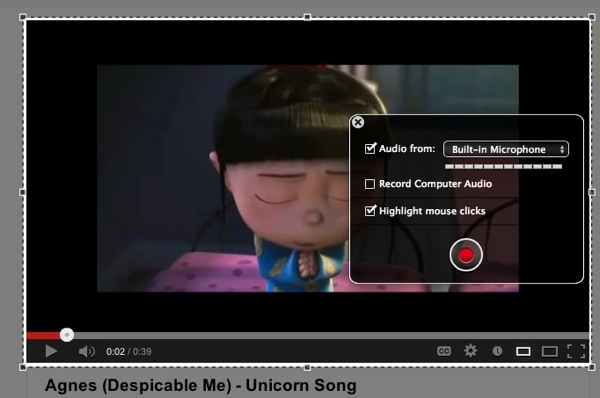 Exporting
Out of the box Voila includes export to Mail.app and iPhoto. There are several options for configuring more sophisticated exports. For example, Voila can send images to many different applications. I configured my favorite image editor Acorn without much trouble. Evernote also works well.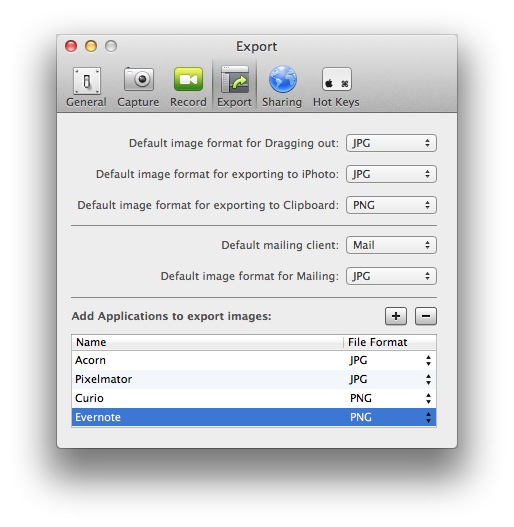 In the Sharing preference pane there are four different services you can easily configure: Flickr, YouTube, FTP and SFTP. The SFTP option works well and offers multiple directory path options. Voila can even be configured to return a URL to the uploaded image.
What's Missing
While the Voila images can be configured with automatic file name prefixes, there are few smart options like time stamp. This forces me to manually rename any image I plan to share to my FTP server to avoid overwriting an existing image.
I'd love to see additional options for sharing through Droplr, CloudApp, Vimeo and S3 as well. These services feel like logical companions to Voila.
For the FTP and SFTP upload option to be truly useful to me, I would need dynamic path determination. For example, I store my images in a directory path determined by the current year and month, like many sites do. I've built my own uploader that can determine the correct path for me and I'd like the same option with Voila.1
While Voila makes image adjustment easy, I'd appreciate an option to save some presets. I generally limit my image maximum width to 600px. I use a Keyboard Maestro macro to accomplish that in the Finder, but Voila requires manual editing each time. I'd like to create a collection of images and then apply the same settings to each one.
These are all pretty minor complaints for a $5 app. I got more than my money's worth with Voila.
UPDATE: Looks like the price went up to $30. It's a tough recommendation at that price. It's probably worth it for people that take A LOT of screenshots but otherwise, there are cheaper alternatives.
Conclusion
Voila is my screen capture and annotation tool of choice. It took me about 10 minutes to decide that it beat every other application I own or have tried. It has some basic features that let me get what I want with as little effort as possible but it also has some advanced tools if I want to go there too.
Voila | Mac | $30
---
That's pretty specific and maybe not generally useful. I have no expectation that this is a feature worth their development time. I just call it as I see it. ↩